Stellar Transportation Service, Lower Costs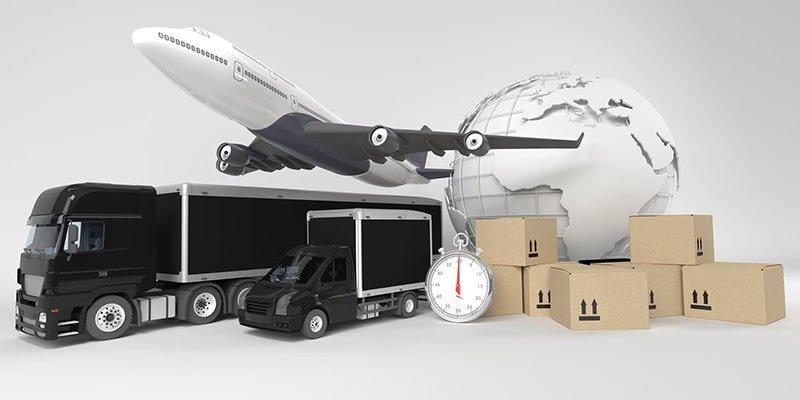 Are you getting your shipments to your customers at the right time at the lowest landed cost? Do you have visibility throughout your shipment network? Can you choose the right transportation mode, consolidate and optimize shipments for multistop delivery? Do you have immediate access to financial and performance indicators to manage your costs and service levels?
Whether you need domestic ground service anywhere in Europe and North America or freight forwarding – foreign-to-foreign transportation anywhere on the planet – Tompkins Ventures has the decades of expertise, trusted global network and data-driven approach to match you with tailored solutions to meet and exceed your customers' expectations.
Contact Tompkins Ventures for Stellar Service, More Capacity, Lower Costs
Your Problem: Complexity, Capacity & Cost
Businesses face numerous hurdles in the complex world of Transportation: poorly designed networks; identifying, assessing and mitigating risks; inefficient data management and analytics; poor supply chain design and engineering; limited transportation services and capacity options; and the complexities of global logistics.
Delays and bottlenecks often yield poor service, extra costs to expedite shipments and unhappy customers who look elsewhere.
Your Solution: Diagnostics Make the Right Match
Tompkins Ventures offers a comprehensive suite of services to address Transportation challenges, provide seamless solutions and become an extension of your supply chain team. A complete Transportation Diagnostic Evaluation (TDE) determines where your costs are high, where you're not using the right mode and where your service levels are less than desirable.
That data points the way toward the right transportation solution for your unique situation. Your enterprise gets the right fit for freight forwarding, truckload/LTL, multimode, parcel, drayage, final mile, etc.
Your Benefits: Certainty in an Uncertain World
Customized solution: Transportation services that enable the lowest total landed cost, visibility into your inventory across your supply chain, and service levels that retain and grow your customer base.
The right technology: Our Partner solutions integrate seamlessly with your operations. Data is presented in an easy-to-use, graphical format.
The right fit: Your transportation provider becomes part of your enterprise's team, not an outside contractor, and you do not have to hire an army of expensive analysts.
Manage by exception: Powerful analytics mean you don't have to worry about every shipment. Only take action to mitigate risks and delays.
Deep experience: Engineering teams focused on design, planning and execution.
All modes: Personalized truckload, less-than-truckload, air, ocean and multimodal services and capacity solutions.
Customer Success: Reduced Cost, Expanded Market
Customer: North American vehicle parts supplier
Savings: 12% – $1 million in first quarter alone
Client executive reaction:
"Tompkins Ventures matched us with the perfect Partner. 30 days after we launched, we could tell a difference in costs and service levels – something that usually takes 6 to 9 months. It would take me an army to accomplish this because we use every mode: Ocean, less than truckload, full truckload, parcel, domestic, international, the whole gamut. Because it has become a partnership, not a transaction, we can easily expand distribution to South America."
Don't let Transportation complexity and cost crush your customer service. Contact Tompkins Ventures today.
3505 Canter Lane
Raleigh, NC 27604