Digitally Transform Your Enterprise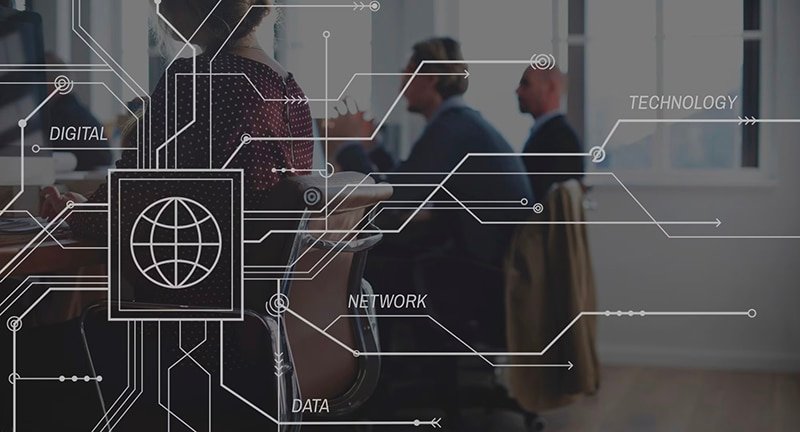 Digital Enablement – integrating advanced technologies and digital solutions into transformed traditional business models – can unlock unprecedented opportunities for your enterprise. Tompkins Ventures has the knowledge, experience and advanced Partnerships to enhance operational efficiency, improve customer experiences and foster innovation.
Contact Tompkins Ventures to Digitally Transform Your Enterprise
Your Problem: Many Issues, Many Solutions
Digital Enablement means different solutions and needs for distinct parts of your enterprise, but the entire enterprise must embrace integrating technology into business processes to succeed as we move from today's subscription-based economy to the automated economy. Marketing needs automated marketing. Logistics needs Digital Supply Networks and control towers – supply chain solutions that provide real-time end-to-end visibility and actionability – not to mention automated warehouse solutions. Sales needs seamless and secure connections to current and potential customers to offer personalized experiences; operations and management need vast amounts of data presented in ways that enhance decision-making processes; and executives need visibility across and beyond their entire operational arena to discover gaps between your enterprise's current state and where it needs to go.
Figuring out where each part of your organization is on the Digital Enablement curve is one thing; connecting with the right Partners to complete that transformation is another.
Tompkins Ventures has the network to help you with both.
Your Solution: Seamless Digital Experiences
Tompkins Ventures can make the right connections to help you embrace digital technologies and integrate them into business strategies to stay ahead of the competition, drive customer loyalty and unlock new revenue streams. Operationalize strategy, architecture, SaaS implementation and enterprise apps development. From Digital Supply Networks to Digital Profiles to Digital Services Catalogs to top-notch cybersecurity, your workforce and customer base need seamless digital experiences across multiple touchpoints.
Your Benefits: Insights, Collaboration, Customer Service
• Digital Supply Networks that use control towers, AI, Machine Learning and cloud computing to reduce cost of goods sold, cash-to-cash cycle, length of time between order and delivery, total delivered cost and increase gross operating margins across your end-to-end global network.
• Comprehensive IT services that support cloud transformation, data analytics and Industry 4.0.
• Systems, artificial intelligence and data analytics that help you understand customer preferences, anticipate needs and tailor products and services accordingly and offer smooth customer journeys throughout your digital architecture.
• Cloud-based platforms, virtual workspaces and communication tools that break down geographical barriers, enable teams to collaborate real-time and drive cross-functional innovation.
• Data-driven insights that help your enterprise identify emerging trends, uncover market gaps and make informed decisions, creating a culture of innovation that fuels growth and adaptability.
To thrive in an age of perpetual disruption, businesses must prioritize digital enablement as a core pillar of their growth strategy. Contact Tompkins Ventures to find out how.
3505 Canter Lane
Raleigh, NC 27604